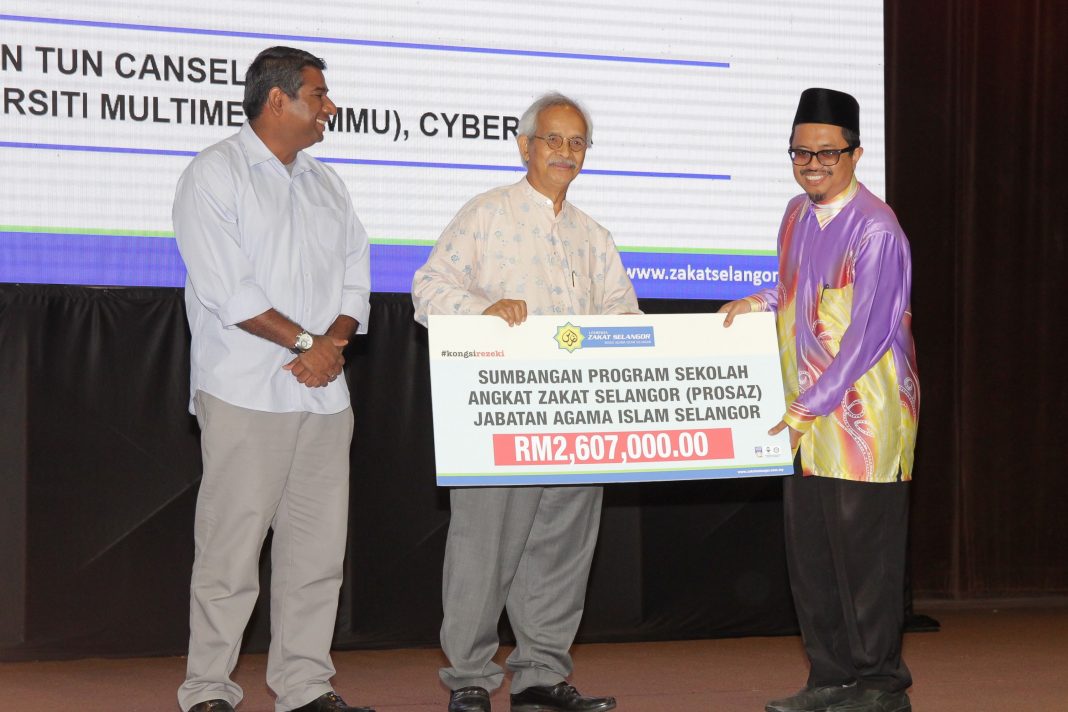 CYBERJAYA, November 25, 2018 – Lembaga Zakat Selangor(LZS) channeled a zakat distribution of RM33,494,500 through various forms of assistance to meet the needs of the ummah especially in Selangor in conjunction with the Majlis Penyerahan Bantuan Pendidikan Perdana 2018 which was officiated by Dato 'Menteri Besar Selangor Amirudin Shari here today.
It involves the submission of zakat contributions of RM10,000,000 for the purchase of replacement and additional furniture for religious schools in the State of Selangor, RM5,600,000 for the purpose of the 21st-century learning class under the operation of the Jabatan Agama Islam Selangor (JAIS) and RM2,000,000 contributed to the Selangor State Mosque Program. All zakat contributions are channeled to JAIS.
Meanwhile, a total of RM10,144,500 is channeled through the Program Sekolah Angkat Zakat (PROSAZ) involving 231 schools across Selangor. PROSAZ is a joint program between LZS and the Jabatan Pelajaran Negeri Selangor (JPNS) and JAIS focusing on asnaf children who going to sit for major exams such as UPSR, PMR, SPM and STAM.
LZS also handed over zakat aid amounting to RM5,000,000 for laptop purchases for 2,242 faqr, miskin and mualaf students in Selangor. These include students who receive LZS sponsorship and are currently studying at public and private higher education institutions (IPTA / S) throughout the country.
Meanwhile, RM750,000 was donated to the Persatuan Orang Cacat Penglihatan Islam Malaysia (PERTIS) for the purchase of the Quran braille and electronic braille al-Quran (e-braille al-Quran) to be used for visual impairment people to learn Quran.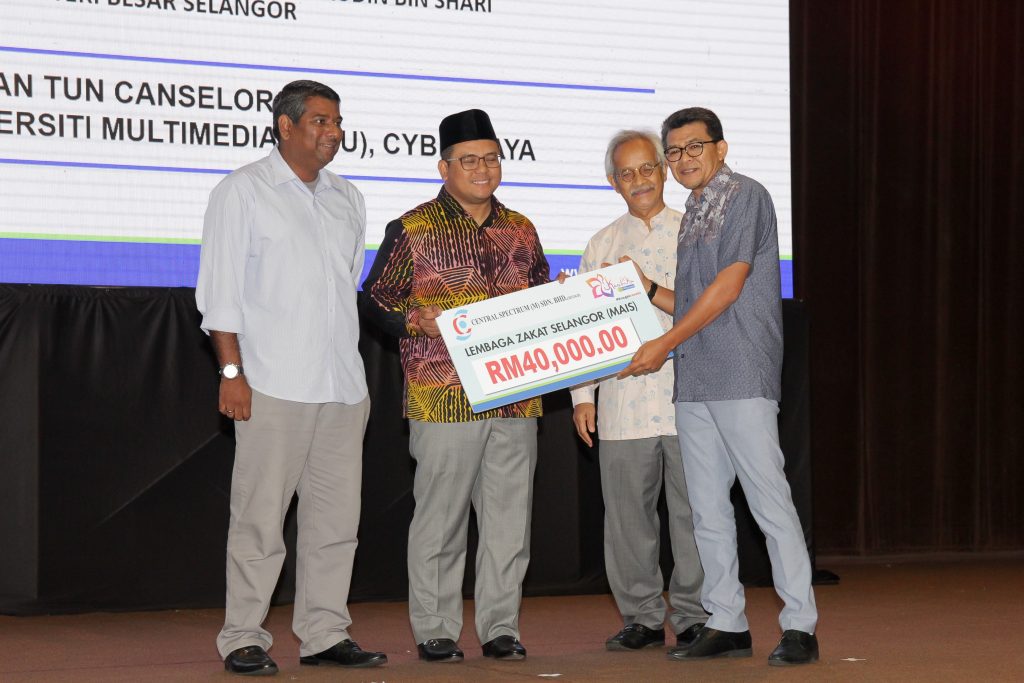 At the same event, \Central Spectrum (M) Sdn Bhd, represented by Sales & Marketing Senior General Manager, Mohd Razif Abdul Wahab handed over RM40,000 worth of 'Kasihku Zakat Selangor'. The donation was a re-distribution of Central Spectrum (M) Sdn Bhd which was channeled to the aid of faqr and miskin asnaf students.
This was followed by Alliance Islamic Bank Berhad represented by Chief Executive Officer Rizal II-Ehzan Fadil Azim handing over a donation of 'Kasihku Zakat Selangor' amounting to RM37,500 for the assistance of school children and faqr and miskin asnaf. While QSR Brands (M) Holdings Berhad is represented by the General Manager of the Shariah & Compliance Department, Mohd Roslan Mohd Saludin handed over a donation of RM16,000 to KFC's sponsorship of 'Kasihku Zakat Selangor'.
LZS introduced the 'Kasihku Zakat Selangor' program to provide space for zakat producers especially among corporate companies together to help the growing need for zakat recipients in Selangor.
Also present, the President of Multimedia University, Professor Datuk Ts. Dr. Ahmad Rafi Mohamed Eshaq, Multimedia University Chancellor, Tun Dato 'Seri Zaki Tun Azmi and LZS Trustee Board, Professor Emeritus Dr. Muhamad Awang | Also present was LZS Chief Officer (Charge In Charge), Abdul Basith Hamid.